About -
George is well versed with digital recording equipment. Graduate of De'Vry University. During this time was hired by CFRB/CKFM in Toronto to install their new recording studios and has worked with touring bands across Canada playing drums, percussion, blues harmonica and vocals.
Available (for fees):
Music Lessons:
- Drum Lessons (eDrums, Hybrid, Acoustic)
- Blues Harmonica for beginners & experienced
Scheduled Music Jam Sessions:
- for experienced & newbies to music
Recording Sessions:
- with on-site digital recording equipment
Available for hire:
- Bands & Solo Musicians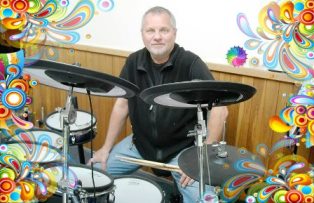 Certified as an Electronic Engineering Technician and uses his technical expertise working with Synthesized and Digital Recording Equipment.
see my bio at - http://www.vircussion.com/bio_page.html